The First Auto Repair Options Website using new products, in a HOW TO recipe format, so you can roll down life's highway again, faster, cheaper, better.
You will smile too once you apply this option to your car repair fix.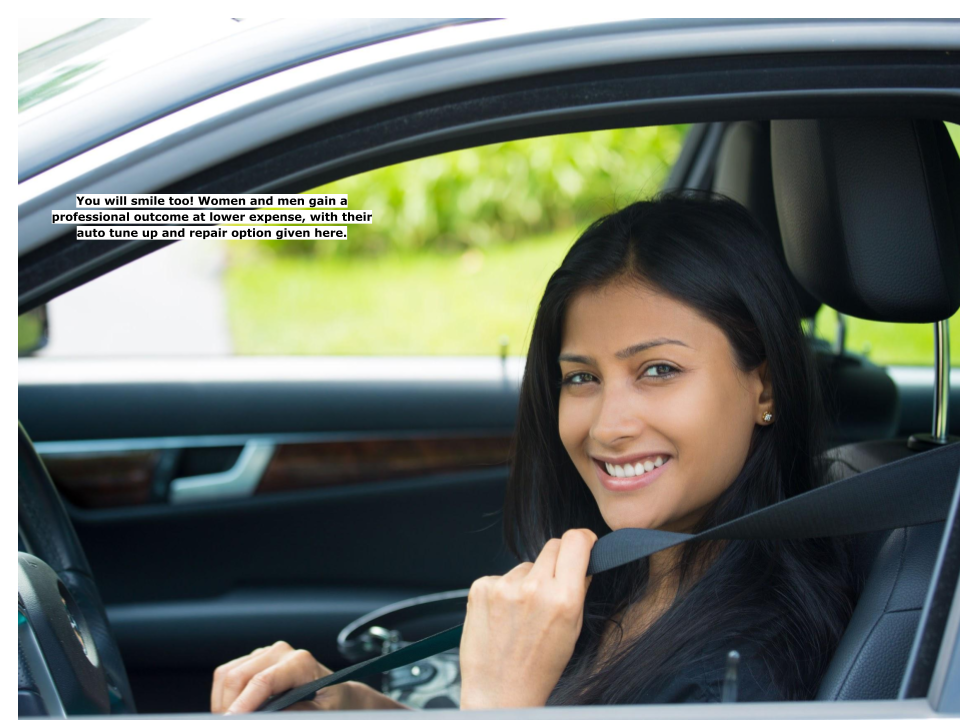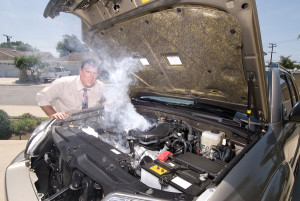 Auto-repair-options.com Easy DIY Repair Products
Auto repair options Contact Info: On a smartphone, to ask a question, purchase items listed,  call me... george at 512 665 3388
Does it fix 
How these program products benefits you...
Here's your Introduction  if you are a discerning person who feels waste not, want not. This auto repair options service fix is for you too!
It will help you restore your vehicles operating ideal  - with a twist!
It pays you, as you can extend the life by years, all your vehicle engines and transmissions  - when others, using other methods must spend plenty for new cars,  while yours just still runs great!
As you learn to follow the service method of care here given, very smart people invented and follow.
These auto repair options in the program will help you end fix vehicles more wisely = with a unique way to teach customers what you use and do for their vehicles, wisely.
It shows them how you offer wear avoiding services that prove their worth to the customer - they easily experience.
How can that be so, you might wonder?
Well, its like this: Now possible, if actual part failure has not actually occurred.
Dirty parts, rather than part failure occurs in one out of 95 vehicles from wear and tear progressing to the failure point. However...
 One, to a dozen trouble-running, performance, tap, rough shift leak problem just seems like some piston, valve, bearing, or gear has failed, but in most cases, friction and sticky residues make internal parts act bad, when they are just not - on the way to failing!
Until now, us mechanic's replace those trouble-affected parts as the norm, and that is expensive.
Besides that, new parts strain half-worn parts not replaced - brewing more trouble sooner than later.
This option to clean, free, friction modify is a lot less expensive as your fix, and conditions every part with anti-wear,  to do a long-term, better fix - explained below.
So, with that reasoning, How does this fixing option work - and - will it work in your business?
Engine Transmission Trouble Ending.
Certain additives, and combination of those additives end power decline, rough idle, noise tap, sludge, oil lost, rough shift and leaks, and such problems.
The fix you want to sell!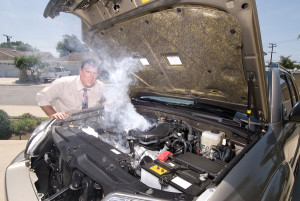 Chemistry based Mega Power Engine and Gear Treatments are their fix option in most cases.
  My auto repair option Program -  explained, and shown, makes it easy to use - where they perform this reconditioning ending the trouble they cause vehicles.
These Auto Repair Ads
 Included In Your Ads
 Engine Treatment Ordering Info.
Transmission Treatment Ordering Info:
Radiator Treatment Ordering Info:
Power Steering Treatment Ordering Info:
If the product fails because a broken part does exist, they return to you for repair and get credit for what they already spent with you for the treatment.
There you have the option that ends the cause of your losing business and cheapest way possible to recover!
Our option - with chemistry's help, provide a great tune up like improvement, a bigger stronger engine feel. And that gives you an inner feeling of you just did the right thing for your car!
That's our auto-repair-option.com for you!

alternative to actually fix engine and gear wear and tear problems  - those it use to take actual and costly repairs to fix.  A Tip...
Bookmark this site to find us again.
And read its many pages to get the sense of why this option can fix even older vehicles, help them again run as if new - by chemically reversing engine transmission radiator steering state-of-wear...
That's the fix product item needed, making for faster, better, cheaper and your option offered here.
Why better, cheaper...faster?
Its the next century way today, to fix mechanical wear and tear caused problems... Yours, if still reading, no doubt. 
Their usage now will help you end your car problem yourself!
And pay you big dividends with amazing driving performance all-your-life.
All your life" is another benefit for understanding this option.
How so...
I'm here to help you on the page your problem is covered.
Steps seem strange... yes, but consider this...
At first there is a little mistrust in new ways.
Like the ball point pen took 25 years to  get use to and replaced ink and ink pen, which took the pencil 100 years to do so.
And cell phones took us 25 years  to trust them turning into computers, and computers took 25 years to replace of the old big typewriter and library of books, so to... these options to fix your car...
Since conterfits are everywhere, I'll help you weed out such, and encourage you to try  the real thing -  the auto-repair-options.com fix to fix cars chemically.
These field tested fixes..
These introduce new products and their easier, better methods to end wear and tear - the cause of 95 out of 100 automotive and truck repairs.
Will they work for your deep inside problems?
They are not a magic cure-all.
However... consider.
If you have a nail in your tire and it goes flat, you usually patch it for $20 instead of  shopping for a new $150 tire.
If damage cause the tire to blowout with damage  - you need a new tire.
Compare a nail hole fix for what most internal engine troubles need because...
With engines and such, all trouble start with acids, then friction, then surfaces that turn rough...
and like losing air in the tire.....causes hard steering.   Bits of power loss in your engine or transmission causes a lot more drag and power loss occurs, and all the time sticky residues act like tar bogging-down and disrupting, and causing over 400 running, noise, performance upsetting - eventually repair needing fix. However...
These auto repair options work to end the lost and recover - not with a patch or plug, but with  chemistry in products from  a company called Mega Power. Mega Power,  if installed, in any of those stages "reverse" that wear and dirty rough trouble - ending  --- what worries you right now.
That's the auto repair option .com product fix.
Auto repair options:
T
hese auto repair options end the internal problem and promote recover - not with a patch or plug, but with  chemistry in products from a company called Mega Power
With that method - there is always the worry something else will happen soon and leave you stranded - this option - avoids-for-you!
Before and after difference...
If here for a failed part fix --- here's our option that better .... before the fix.
With actual busted part, replace the bad part or parts to end the problem - but the "acids, still grow more friction, creating a lot more drag... 
and sticky residues are still bogging-down the original like new power... and still going to cause more disrupting and upsetting engine transmission and radiator failures" --- these option avoid --- by reversing all those negatives.
They are the only specific brand products to do so. Sold most online.
Counterfeits can't.
No more than just putting air in your tire can't remove the nail or air escape again. 
Like a plug or patch makes a permanent fix, these auto-repair-options do the same.
They End Your Present Vehicle internal operation upsetting Troubles - listed below.
Then prevent future ones with Money Saving New Products That end Engine Transmission Internal Wear and Tear Problems - Results return a great running car, Diesel truck again.
Guarantee
Each fix treatment is sold to do an actual fix, with professional like results.  At a try it at no risk fix. If results fail, and an actual repair is needed, a guarantee refund is offered. 2 refunds last 267 days show its great value to do as advertised. Please note: Where a repair is needed, failed parts are exposed. Replacement assures every other part not-replaced is reconditioned to operate like the new part. A good-as-new-feel then results, we guarantee. 
A great auto repair option with amazing fix ability to get your transportation back running great for years to come - assured by Mega Powers restorative auto repair option features.
To end engine troubles.
To End Your Car  or Equipment  Wear and Performance Problems  - Yourself!  Install the following Mega Power Auto Repair Options  Problem Solver.
Click this sentence for large equipment and trucks repair options: Treatment for diesels and big rigs. 
Shown below. Car pickup treatment ordering and info links. 
With these car pickup ingredients links are found HOW TO reverse wear and tear in every part of the engine - This is much more than an engine rinse out of sludge. Its MC+  plus protectors work over every part like good medicine, to rid trouble, an end oil burning, valve tapping, blow-by, compression loss, leaks, rough idle, lousy engine performance. 
Is that what you're looking for?
Installed is in 2 easy steps into the fuel tank and motors oil, then by driving, which reverses the problem! Imagine the good that does!
Improvement ingredients starts ending the internal sticking, binding, friction, and wear causes of 99 out of 100 problem causes almost immediately.  As you drive, conditioners continue to a like-new performance appears.
Auto repair options:
Engine Treatment Ordering Info.
Transmission Treatment Ordering Info:
Radiator Treatment Ordering Info:
Power Steering Treatment Ordering Info:
Avoids problem by ending internal causes.  Prevent Future Avoidable Problems by conditioning which add a like-new clean finish to each part. That Pays You a big return for its small investment price.
Your "Other" Auto-Repair-Option!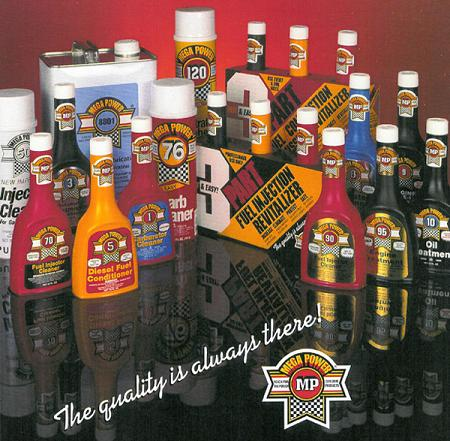 Auto-Repair-Options.com introduces new products to fix your wear residue caused problems, in place of repair.
auto repair options. The problem you want solved!
THAT'S WHAT'S AMAZING ABOUT THIS REPAIR AND CARE OPTION. 
Click one or more links to find your fix.

For 

power steering help and products

For 

A/C cooling and compressor help and products