Solving winter engine problems
    End and avoid a winter engine problems with these engine, fuel, and gear additives from Mega Power. Shown below...
    The first vehicle tip to avoid starting, running problems, and hard to shift problems come with additives usage tips from   http://expresstransmissionstoledo.com/. 
     This shop owner with tips his shop uses to prevent and end engine problems all winter long. Maybe there's one you need below...
   [ [inside these brackets are my tips]. Last half of this article offers our additive tips and product to use for your winter care and problem solving.] ]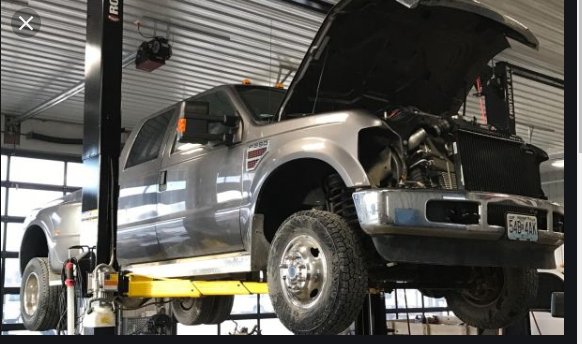 Diesels, large and small need these winter engine problem solving tips to get thru winter.
      Their winter engine servicing tips to help you.

     Visit the shop in Holland, OH at 931 Hamilton Drive. Call them at (419) 861-8118. We hope they don't mind us plugging their business and tips here - along with our own tips on products to use we sell, to breeze you thru winter with less trouble and less expense.
See the links for exact problem solver for winter at bottom of page...
1 – Battery Problem Tips

     Residents of a colder climate probably worry that their car will not start on a cold winter morning.
    If they do not have access to a garage, their battery will be vulnerable to the cold conditions. The icy weather will draw the voltage out of the battery. That is why it is so difficult to start.
     Before the winter arrives, you should have your battery checked to ensure that it can get through the conditions. You do not want to wake up one morning and find that your car will not start.
     [My test for battery goes like this: 1-Turn your ignition key to on. 2- turn your lights on to high beam. 3- Turn your heater fan on to high blowing. 4- After 3 minutes a good battery will crank and start the engine. 5- If not, replace it].
2 – Spark plug
The spark plug delivers electricity to the engine. If the spark plug is bad, the vehicle will not start. Cold conditions can seriously impact the spark plug and prevent it from delivering the current.
      [My tip on spark plugs. Replace them every 4 years. Check their wires for cracks. Replace them  if found. Otherwise replace spark plug wires every 8 years.].
3 – Alternator Belt
     The alternator transfers power from the gas engine to every part of the vehicle. If your alternator needs to be replaced, you might see your power locks malfunctioning, your wipers sporadically engaging and other bizarre behavior.
    It also delivers power to the battery. If it is not functioning properly, there will not be enough power to start. The wintery conditions can sometimes cause your alternator belt to crack. [Replace belts every 8 years]. [A bad alternator is not putting out 16 volts. Replace it if not].
4 – Frozen Fuel Line
     Fuel needs to reach the engine for it to have sufficient power.
     In very cold conditions, sometimes your fuel line can freeze.  Condensation will form on the inside of your tank when gas gets low. This will freeze as condensation is trapped in the filter blocking fuel flow. [Replace fuel filters any time you have a fuel no start problem. An add a fuel-additive with its first listing as making water burnable or not freezable in the fuel system].
      Most mechanics will recommend that you keep your tank full, especially during cold conditions.
5 – Fluids Will Thicken
     Your mechanic probably tells you how important it is for you to ensure that you check your fluids on a regular basis, especially the transmission. All of these needs to be topped off.
     If they are not, your car is not going to run properly.
     In wintery conditions, sometimes your fluids age, collect sticky residues and can become thick and will move slowly throughout your engine. This will compromise performance. You need to ensure that you monitor your fluids closely in the winter. [Some additives will aid oil flow by removing resins and sticky residues]. 
     In or near Ohio? Visit Express Transmissions today for all of your auto repair needs. Find us online at   http://expresstransmissionstoledo.com/    Visit us in Holland, OH at 931 Hamilton Drive or call us at (419) 861-8118. End.
Products we sell to end winter engine problems - They boost the fuel and oil flow, cranking, and start help you need in the coldest weather.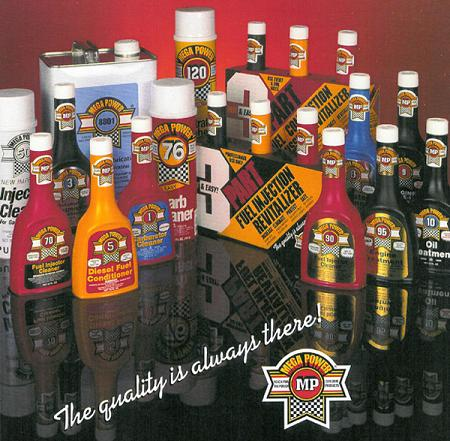 Winter engine problems end with these Mega Power Brand Additives. Order them online below.
 Chose one of these links for additives we sell

What negative issues are corrected ending engine transmission radiator and steering problems - see the above links. Avoid winter engine problems yourself  with them. Call me for additives to overcome winter coldest conditions. You'll be glad you followed these winter engine problem ending tips. Thanks to Holland Automotive for their tips, also!