Engine sludge removal Contact info:  On a cell phone, to ask a
question, order items listed, call me ...george at : 512 665 3388.
Engine Sludge Removal Tips.
---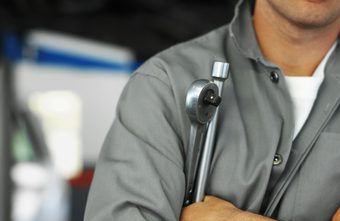 Is There A Best Method For Engine Sludge Removal?
    Options:
     * New engine. 
     * Quick flush.
     * 3 New Alternatives.
This details New Alternative Sludge Remover Cleaners from Mega Power.
    Three engine cleaners that do it better?

 Method One: GOOD!
The Mega Power Quick Engine Flush. 
    To remove sludge, drain out old oil and add this gallon cleaner to the crankcase in place of oil. Run motor for 5 to 10 minutes - with this product as the crankcase solution. Then drain out. The fluid will be heavy and black. 
    Add fresh oil and a filter. Repeat if needed in a week.
    Contains multiple chemical cleaners for vital deep  cleaning and quick sludge removal.
    Contains lubrication.
    A super lubrication feature called MC+ Conditioner  protects every part during cleaning.
     Holds sludge removed in suspension, for drain out. A huge improvement over all other brands.
    Most Plus Features      
Order Now. At your door in 2-3 days.
    A Do it Yourself Engine Sludge Removal Product from Mega Power. 
     Just $49.  Sold only online to professionals, but easy for anyone to install.
     Order by clicking cart button.

    Includes Directions. Phone help included. 
    Shipped to your door in 3 days by FedEx.   
    Satisfaction Guarantee  Just $49.
---
 : 2eeMethod 2: Better!
Frees and Cleans Sludge 
Removing Treatment. 
    This Mega Power 3 item flush has no solvents, yet has superior  sludge removing, and combustion carbon removing features. 
     This provides top and bottom motor sludge removal - offering a Revitalizing Action. Its better because it does more!
Today's Free Bonus
   Order this 3 item Mega Power Engine Sludge Removal Treatment. Includes 3 items shown - and these 2 bonus items: purchased today! 
    2 Extra Engine Cleaning Treatment Products to boost recovery, assure longer engine life. 
    While they last. If sold out we will provide 2 other items.
Bonus Includes:
      1- Our $39 value: Fuel Injector System Cleaner.
      2- Our $49 Engine Anti-Wear Engine Treatment to add wear reduction and cleaning between oil changes. Total 5 items: 
   All this... Just $85 plus $14 s&h= $99 = 8 SF= $107 total.
   Click cart button to order.
---
Introducing the first 100% engine sludge removal safe flush. Features quick engine RECOVERY!  Do it Yourself Product ending this problem safely for many vehicle owners. No need to take engine apart. No expensive engine replacement. Ready to go in 30 minutes!
Details...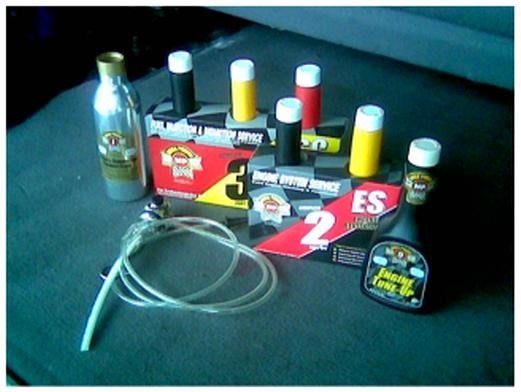 Engine Sludge Removal Premium Way To Do So from Mega Power.
Premium Mega Power Engine Sludge Removal.
Best!
Mega Power uses a superior 6 item engine
sludge removal treatment, to remove harmful sludge, carbon and now, friction removing and worn space filler!
Not just a sludge remover!
Mega Power introduces into your motor a friendly revitalizing cleaning advantages that zero's in on critical piston rings, valves, bearings and such, after opening blocked oil delivery to sludge covered engine parts. The number one priority!
Then, engine sludge removal revitalizing ingredients immediately clean, free, and start a healing advantage that benefits each part 's worn, wear roughen surface - your motor's real trouble makers. 
Mega Power's cleaning, freeing, healing advantages start conditioning each part 

surface area where your motor's real, actual trouble is. 

O

nly those moving part area surfaces matter - Why? That's the location of where actual sludge causes binding,friction,

 and 

faster wear out  trouble!
Order Now! End your engine's worrisome, sluggish operation, and dreadful tapping that deters your motor's performance. 

Unlike $2500 to $5000 tear apart engine sludge removing methods mechanics use for 

sludge removal. 
Cost: Mega Power is just $250 [cars, pickups] to $450 [large diesel engines] if a mechanic or repair shop does the install. 
Cost:  About $100 if you do the simple, easy install. Driving does the actual cleaning followed by an oil change.
Mega Power's engine sludge removal method calls for 1 for top of motor cleaner, and 2 for bottom of motor cleaners, installed in the fuel tank and motor oil as shown her in a 2 step method: 

Step one: Install 2 of the 3 items in the gas and oil as shown and drive for a week  Let them do cleaning bottom to top of motor areas.
Step two: A week later, you do an oil change using items marked 3 just 10 minutes before you change oil. This liquefies sludge to drain out with the dirty oil.

This assure healing of damages surfaces and to add protective conditioners. You will notice an improvement with each step and as you drive, more cleaning takes place as your drive. Repeat ion 3000 miles. This avoid overhaul expense  


Order Mega Power now, online, while here. Mega Power is sold with a money back guarantee - if not pleased with results.
Ordering Mega Power's Premium Engine Sludge Removal Treatment.
     This Mega Power Engine Sludge Removal Treatment includes 6 items shown. Including 3 item treatment.Their bonus - and 2 more items to protect your cooling system and transmission.  Easy-to-follow directions.  Phone help, if needed. Guarantee. Shipped to your door by FedEx in 3 days. 6 items $129 + $20 s&h= $149 total.
 Today's Free Bonus Items 

Today's Bonus item: Includes 2 Extra Engine Tune Up Treatment Products to gain longer engine life.
Bonus Includes: Our $39 value: Radiator Protector FREE with today's order. 
Bonus Includes: Our $49 Transmission Anti-Wear Treatment to protect its integrity. continue  Total 8 items: Just $129 plus $20 s&h= $149. Total.  Click cart button to order.