auto repair option home page var Article:

TRY THIS "AUTOMOTIVE 
PROBLEM-SOLVING 
Optiom" FIRST! 
It may be the faster, cheaper, better way to end car problems.
   Since the 1960's vehicles owners have been following the lead of the Justice Brother's, race car builders and car buffs - who solve automotive internal operating problems chemically - in place of repair. This article shows how to do so.
   Do you want that kind of help?
   Usually, with an engine or gear box problem, in racing, or as a car or equipment owner having an internal engine, or transmission problems, the way to begin ending the problem is to open the component to get to, and replace trouble causing parts.
   Since the 1960's vehicles owners have been following the lead of the Justice Brother's who, to win more races, found a way to avoid doing so by repair. 
    The Justice Brother's now: justicebrothers.com learned how to end all sorts of auto performance problems in their car racing endeavors. Their repair-avoiding  solutions gain them a winning edge in racing, and in solving all sorts of auto performance problems. 
    I sold their products to repair shops as a distributor.
    Their car buff additive repair shortcuts   built the JB Brand Additive Empire. By teaching mechanics and racers how to profit with their JB additives, their additives found more ways to end common wear caused problems.
   Their product features helps race car, and car and equipment owners have vehicles and equipment that run even better - not decline, for years longer great usage.
How This Great Solution  End Any Vehicle Operating Problem Cheaper, Faster, Better.  
   I follow the Mega Power Brand of additives method using such chemistry to end car problems with what I call tune up treatments.
   But, with Mega Power Products because they allow an online explanations of their products to end any internal mechanical problem chemically -
   You will find these car buff auto repair options listed here at auto-repair-options.com for you to get the needed additive to end your wear and tear or performance operating problem.
   To help you I listed the recipe to use additives to solve or end performance and mechanical operating  problems in the fuel system, combustion, engine, transmission, radiator, steering and a/c.
Solve your vehicle problem faster with help from me - a car buff, and my auto repair options.com, field tested problem solving automotive products.

   An easy to follow web site to find the recipe helps you to gain a professional fix.
   Additives come and go! The additives have are street proven tested against all others to be the fastest, cheapest, best method of care and repair as a vehicle/truck owner solution.    
   A guarantee of satisfaction for 12 months assures you of having the idea solution afterwards.
   You also have me to call for any help to end your vehicle operating problems with additives. I'm a mechanic and now the Countries Automotive Additives Expert Online to help you!
   Results expected.
  These additives help them accumulate more victories because the made lazy, faltering internal piston, bearing, valves, and gears, and fuels, oils, and combustion stoi-chio-metrics. 
    Auto-repair-options.com is helping the man and women car owner, and small fleet owners fix engine transmission radiator steering and a/c operating problems.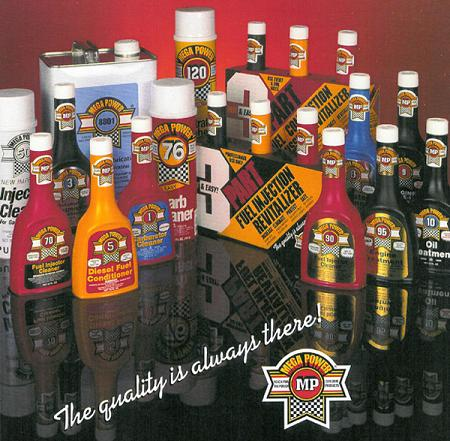 These auto repair options offer fuel, engine, transmission, radiator, and steering problem solutions. Try them risk free. Packaged for the do-it-your-selfer to end any internal problem
 UNLIKE WORTHLESS AUTO REPAIR TIPS  THIS ONE ENDS SLUDGE AND FRICTION CAUSES -, THEN HEALS PROBLEM DAMAGE TO END YOUR ENGINE AND COMPONENT PROBLEMS - YOURSELF. 

INSTEAD OF PAYING OTHERS - End IT Yourself.

PROBLEM-SOLVING PRODUCTS
For Engine Transmission Radiator Steering A/C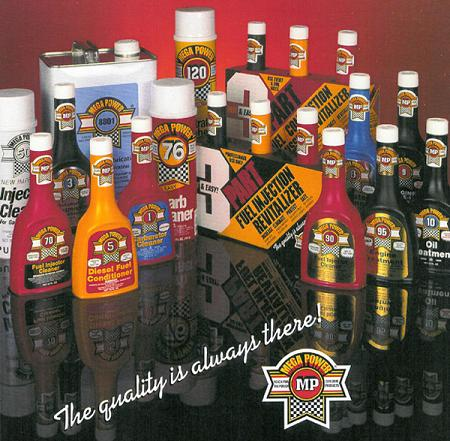 Powerful products are fixing car and truck problems. Often is the repair. Often installed first to cut major repair cost in half.
auto-repair-option-home-page-var

End your vehicle problem in a new and better way with help from me - a car buff, and mechanic, and my auto repair options.com. Field tested problem solving automotive products.
   Explained, the mystery to ending your cars internal mechanical or performance upsetting problem. Products to return your vehicle to normal - chemically.  Prevents its reappearance. Its what gets you humming strong down life's highway smiling you gave this option a try. 
    Explained so anyone, not just mechanics can end their automotive problem themselves.
    To get to your problem start by selecting the problem component in the box below.  You will be on your way to running down life's highway, trouble-free again faster - cheaper!  Bookmark this page as this great option not found anywhere else, and - with a guarantee to do as advertised promise.  Please note: 2 refunds last 267 days.
For engine solutions:
One may be what end your vehicle troubles for you. Check the following for problem.
auto-repair-option-home-page-var


Mega Power Complete Engine Treatment. The First Holistic engine recovery, rejuvenation product.
 Engine  Service Directions:
 WHAT INTERNAL TROUBLES AND THEIR REPAIR EXPENSE THEY AVOID. 

Introducing the Mega Power Worn Motor Treatment.
The Mega Power Complete Engine Treatment. The First Holistic engine recovery, rejuvenation product to end operating loss, tapping, oil burn, rough idle, and lousy fuel economy problems. 
Ending them for you can save you several thousand dollars repair expense, and give you control to end transmission and radiator problems also - beside engine problems in any vehicle, from now on!
HOW THEY WORK TO PUT YOU BACK ON THE ROAD ECONOMICALLY.
Action given: The first engine treatment to clean, free, smooth and fill worn  surfaces,  ending their cause of your engine problem.
HOW TO EASILY INSTALL MEGA POWER  YOURSELF!
An ADD-it-yourself and drive product that returns a previously near new condition state - chemically to older engines, resulting in a tune up like return, ending  the upsetting internal negatives.
Is that what you want? Order Mega Power Now!
With Mega Power pin-point features you recover performance in every engine section  function in 2 steps. 
Directions:

Add 2 items shown to the fuel tank and one to the motor oil. Drive to permit cleaning and recovery.

A week later, change oil in this way. Add item shown to oil oil.10 minutes later do and oil change. To the new oil add 2 remaining items,  Driving then finishes the recovery and protection enhancement for a trouble-free driving future.
ORDERING DETAILS:
Sent FedEx 2 day with easy directions, phone help, Satisfaction Guarantee.
At $250 if a mechanic installs Mega Power, that's a whole lot easier than dismantling by mechanic and its expense to fix your engine! Its just as permanent, too! Order  here...
You are assured to end any problem from gas cap to exhaust tip. And wherever oil fuel air and exhaust flow. - customers tell us. 
The product user is assure of a speedy recover. A huge expense repair avoidance. And the return of the engines former like-near-new  trouble free operation.
Your engine is always in the process of breaking down! 
Along life's highway, when a problem develops,  like right now, perhaps. 
You want the cheapest, but still the best way to get your engine back to normal.
When your vehicle was new, its pistons, bearings, valves and gears were clean, moved easily on smooth shiny surfaces that fit close together. That's what produced the most horsepower and easily transferred it to the wheels to zip you around with great ease.
With regular use, the clean, shiny, close fitting pistons, bearings, valves, lifters and gears become acid pitted and rub – creating sand paper like friction that collect sticky film (sludge). This film binds movement producing less horsepower, creating tapping sounds, causing engine misfires, backfire, oil burning, rough shifting, poor gas mileage and eventually death to your engine.
To help you, our chemist have created an additive that not only protects your engine but also restores it to a just like new condition. It is also the only product that cleans your entire engine and emissions system from the gas tank, to the catalytic converter. Many professional mechanics and race car drivers use Mega Power products in their cars and now you can too.  auto-repair-option-home-page-var