Helen's story: Testimonial Helen says...Contact info for this page.
On a smartphone, To ask a question, Order this item - call me... george at 512 665 3388 
HOW HELEN ENDED HER ENGINE PROBLEM HERSELF!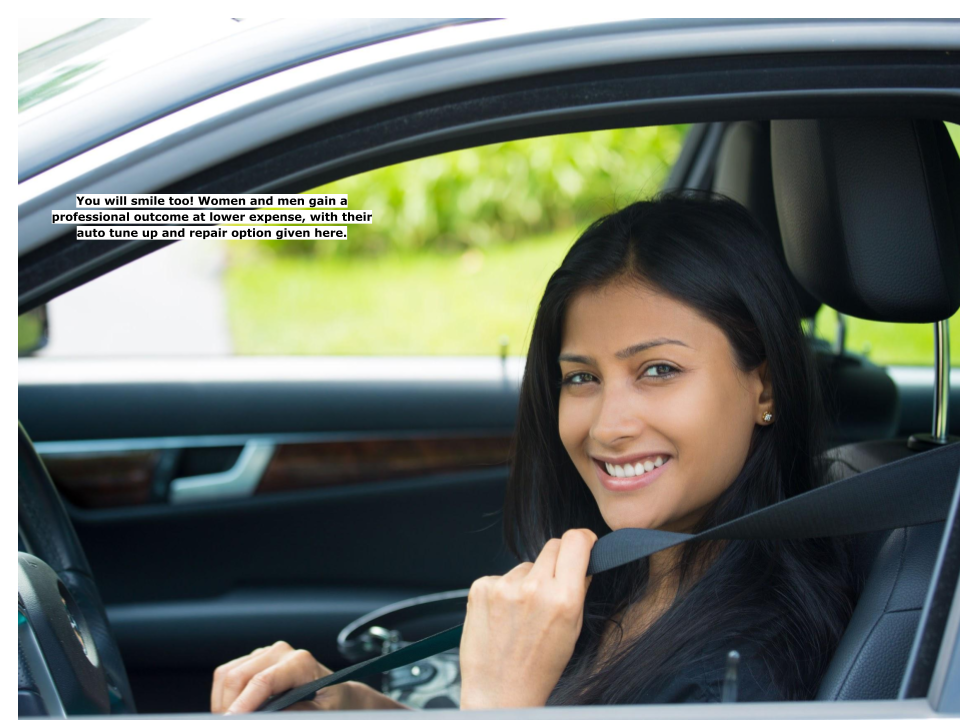 Testimonial Helen says...
     After leaving the mechanics shop, I drove home pondering what to do!  I had heard talk that after 100,000 miles, engines just start nickle and dime-ing you to death. A friend suggest thicker oil when changing oil. She had her oil changed to see if that would help. After a week of driving,  the thicker oil failed to improve the motor oil burning.. It keep me awake with worry some nights.  Testimonial Helen says continues...

     Car expenses already cost me $1400 for air conditioning repair, and then over $700 to have some electrical sensors replaced. Now, internal engine oil burn and tapping sound problems fuel more worry. What next, I wondered?
"My baby - the Camry was hurting bad."
    And now engine tapping was louder - even with new oil, and lazy lack of engine power gave me doubt about the cars dependability. I wondered.... over and over. "New car?" I played it over in my mind against repair.  "Should I go for a new engine, or years of new car payments to keep my only means of transportation going?
Friends help wasn't much.
     At lunch, I googled "help for older motors."
So many listings!
     I didn't know what to expect. Up came some pictures of additives. Then this site...saying: "DIY Auto repair options."
     Unlike some websites that offered tips like;
Add some ATF Fluid to the motor. Why, I wondered. That's transmission fluid!

Get an oil change -  I Did! Even went for a synthetic oil, I did. It didn't help.

One guy said pour kerosene into the engine to flush sludge out. "That's what he did," he said. "what if it exploded," I wondered!

Then this google listing for a worn engine sounded good, I clicked on.
 DIY Auto repair options.
I ordered their Worn Engine Treatment Service
     Their page, auto-repair-options.com was detailed. It offered Tips to restore my engine with additives. An oil change service they called a worn motor  treatment. Their testimonials claim it restores a like-new operation to older- worn engines. Even stop oil burning, tapping noise - boost power in older motors. And they offered a NO-RISK WARRANTY to try it, offer.
"I took a big chance ordering their engine auto repair options. After all, I'm a women. Not a mechanic."
     There seem to be a few negatives. Like using 3 products in the gas and oil one week, then 3 more a week later at an oil replacement service. So I ordered the engine treatment online. At $100 dollars, I wondered if it was a rip-off or could help me get my engine going for a year or two longer. It suggested it could. It offered a guarantee.
Auto Repair Options: Easy to install - even for women.
    So this box full of additives shows up. The directions explained the treatment has 3 additives that cleaned out the top of the dirty motor, fuel, and combustion parts causing trouble. The next step...
Auto repair options: Directions seem easy.
     And reading how 6 items worked and what to expect - the items were added to the gas tank and motors oil. A week later it required an oil change where the other three items were added to the new oil.
     That weeks driving improvement after the treatment was amazing!
     At first, the motor cough a few times, but ran better afterwards. By Wednesday, the motor ran perfectly quiet - something it had not done for a year! I thought it just turned off - but no! It was running quiet as ever!  I don't know what it does for the engine parts, but I liked it. if it holds up, it may get me thru this next year.
      So far, I'm resting better at night - for as long as this product holds up. Just wanted to let you know - and want to place my order for the next oil change boost treatment for the next oil change, hoping to keep the car going. Thanks auto tune up options for introducing me to a great oil change service that helped my engine. HC. 
  Testimonial Helen says  ordering infoL:

Testimonial. Helen says...
Are you thinking this is what your engine needs? 
Order it below at no risk to find out like I did!
It worked!
  Testimonial Helen says 

Mega Power Worn Engine Service Treatment Ordering     
     If you want to try what Helen calls her engine fix she uses, Order Below.    
     $100 or $4000 which choice?  I'm  sure this will be your best $100 investment to help your engine again run great for years to come. Keeps your budget healthy, too!    Ordering...
      Comes with 6 items needed just $99. With Add-n-Drive easy-to-follow Directions. Free phone help. Guarantee. Ship FedEx to your door in 3 days.  No charge if engine repair or replacement is what's needed.  Auto Repair Options BONUS...
     Our Order Now - Auto Repair Options Bonus:  2 more car protectors FREE !    Protect Radiator Transmission components Bonus, FREE.                    Order today - receive our $39 Transmission Protector - its need help too, at this mileage.  And our $39 Radiator protector.  Its need help too at this mileage.  Both Free for a limited time when you click the cart button below for shipping to you info.
       The Mega Power Engine Treatment promises to revitalizes engines by removing power robbing roughness and sticky-ness, good oil can't, that causes tapping, oil loss, ending it!  Restoring power that that will again be speeding you down the highway.  Those sounded like problems my engine needed help with. So I took a chance and ordered it. Do so here!
Bonus  items to protect your transmission $39, and radiator $39,  to smooth shifts, stop or prevent leaks and overheating  seem to be  a good idea. ..Linda .......
For those interested: This is ordering info:
Save $79 during with this offer.  The test run of this offer. Total is $99 plus $15 ship and hand. $114 with no gribble money back inclusion if results not as promised. Click cart button now!
Please note: Keep bonus anyway if not satisfied. Also, no need to send empty's back for refund. Please read Guarantee page details. With 2 refunds last 267 days. we are sure you are doing the best care possible for your older engine.... 
  Testimonial Helen says  click to order now button...

     Update. Helens says...
     "It's been a year, and my engine still just purrs along again.  Following the tips, at each oil change I add their Worn Motor touch Up Oil Change Treatment. [Under $50]. So far, my car just runs fine and very quiet. Like it did years ago. 
     The oil change touch up is an offer suggested in the Directions you follow if you want to keep up the treatment improvement as long as you want
    I didn't know, as a women I could figure out my own formula for fixing my car, but I did when I found this web site.  Thanx for the great help....Mega Power. ... Helen Chris
PS: I hope other women will be as adventurous as me when it come to their car care. It's really not that hard to protect your own car when you have good tips like this one for troublesome engines. End...
Other specials. You need this - we need more customers
SAVE SAVE SAVE...

Order Helen's Engine Treatment -the Mega Power Worn Motor Treatment for both your cars and have both serviced and protected for years to come. She found and protect both your cars with this test offer.   Be a smart person taking care of all your cars this way.
Order 2 worn motor treatments to protect both cars engines, transmissions, radiators - with bonus for both cars - pay $149 plus $15 s&h total just $164 total.
Exceeds car maker servicing requirements.  Save more than $99. offer subject to end without notice - so order now - below.
  Testimonial Helen says

Testimonial Helen says  end  of story.